You've changed the inside of your home and backyard to reflect your own personal style, but what about your garage door? The garage door of your property is a key feature of your exterior, with the ability to improve property value and fit with your own design. You can use your garage door to totally change the appearance of your home. When it comes to style, your garage door is an integral part of your home's curb appeal. As you may not already know, you have four different styles of garage doors to pick from, one of them being the standard residential basic garage door. A traditional raised-panel garage door, carriage house garage door, modern garage door, and wooden garage door are the four most popular styles to choose from. The style of your garage door can make a big difference in your home's curb appeal. The information in this post is meant to educate, inspire, and motivate homeowners to do something about their garage doors. Whether that's completely changing or updating it or just repainting and adding hardware, read on to learn about the four most popular residential garage door styles and be inspired to complete your next home project.
Traditional Raised-Panel Garage Door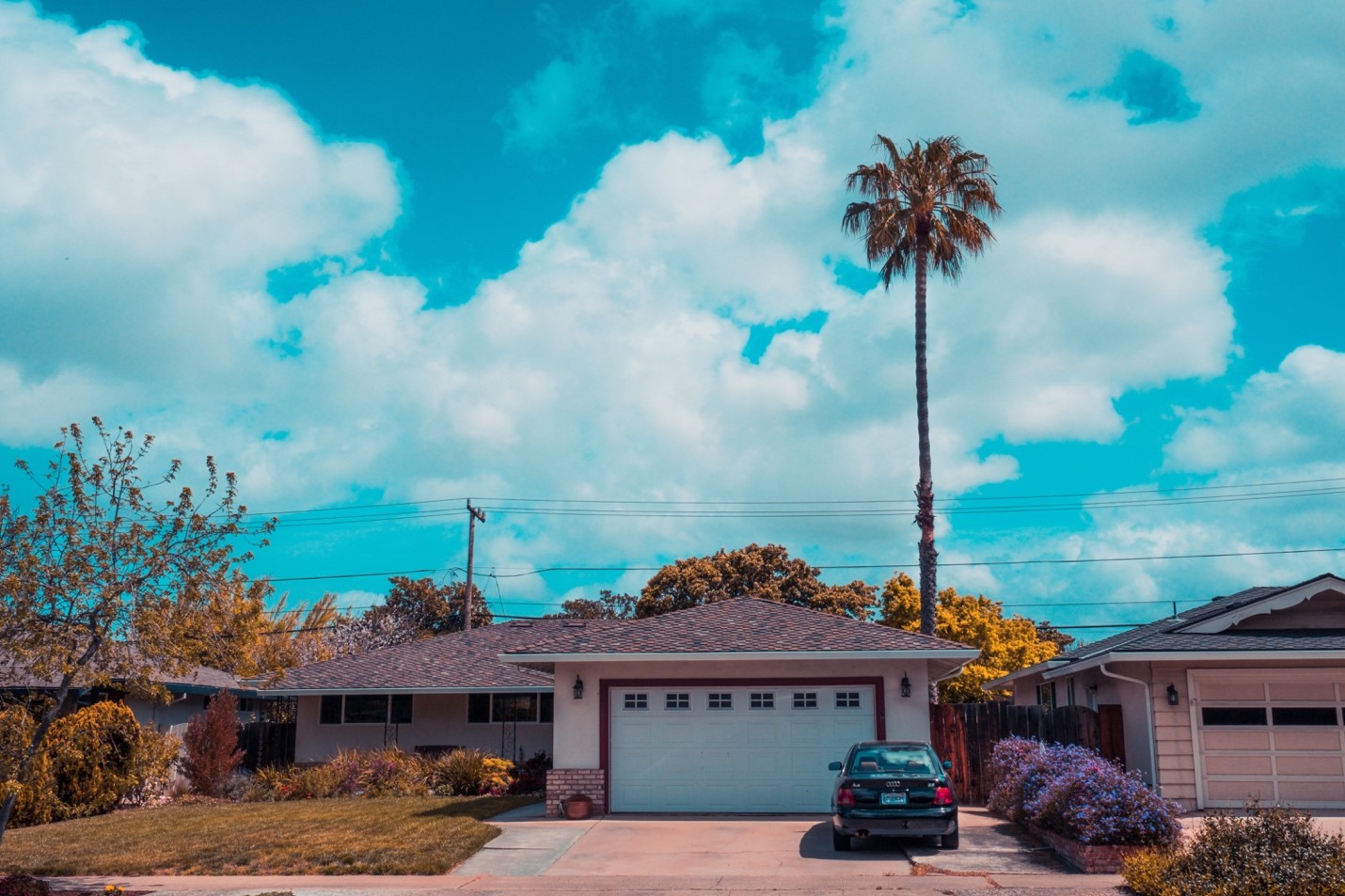 When you think of a garage door, you likely think of a traditional raised-panel garage door. And there's a good reason for that – they're reliable, attractive, and affordable. So if you're looking for a garage door that will give you years of trouble-free service, a raised-panel door is an excellent choice. They're also one of the most popular styles on the market, so you won't have any trouble finding one to match the look of your home. Plus, raised-panel doors are very affordable – especially when you compare them to other types of garage doors. So if you're on a budget, they're definitely worth considering.
Traditional garage doors can also be updated with ease. If you want to really make a statement, consider painting your garage door a bright, attention-grabbing color. This is an easy and inexpensive way to give your home some extra personality. When choosing a paint color, be sure to consider your home's overall style and color scheme. If you have a classic home, white or cream are always classic choices, but for a more modern look, try black or gray. You could also dress up a plain-looking garage door with some decorative hardware. This can include handles, hinges, or even just simple embellishments.
Another positive to owning a traditional garage door is the maintenance is easy. Since they are the most common residential garage door, their potential issues can easily be fixed. According to many garage door repair professionals, one of the big advantages of having a traditional garage door is that it is easy to maintain and repair. The homeowner can do most repairs without calling in a professional, saving a lot of money. However, there are a few things you will need to do regularly to keep your garage door in good working order. First, you should inspect the door regularly for any signs of damage or wear. If you see anything that looks out of the ordinary, it's best to call in a professional to take a look. Second, you should lubricate all of the moving parts on your garage door at least once a year. This will help keep them from rusting and becoming damaged. You can buy special lubricants at most hardware stores.
Carriage House Garage Door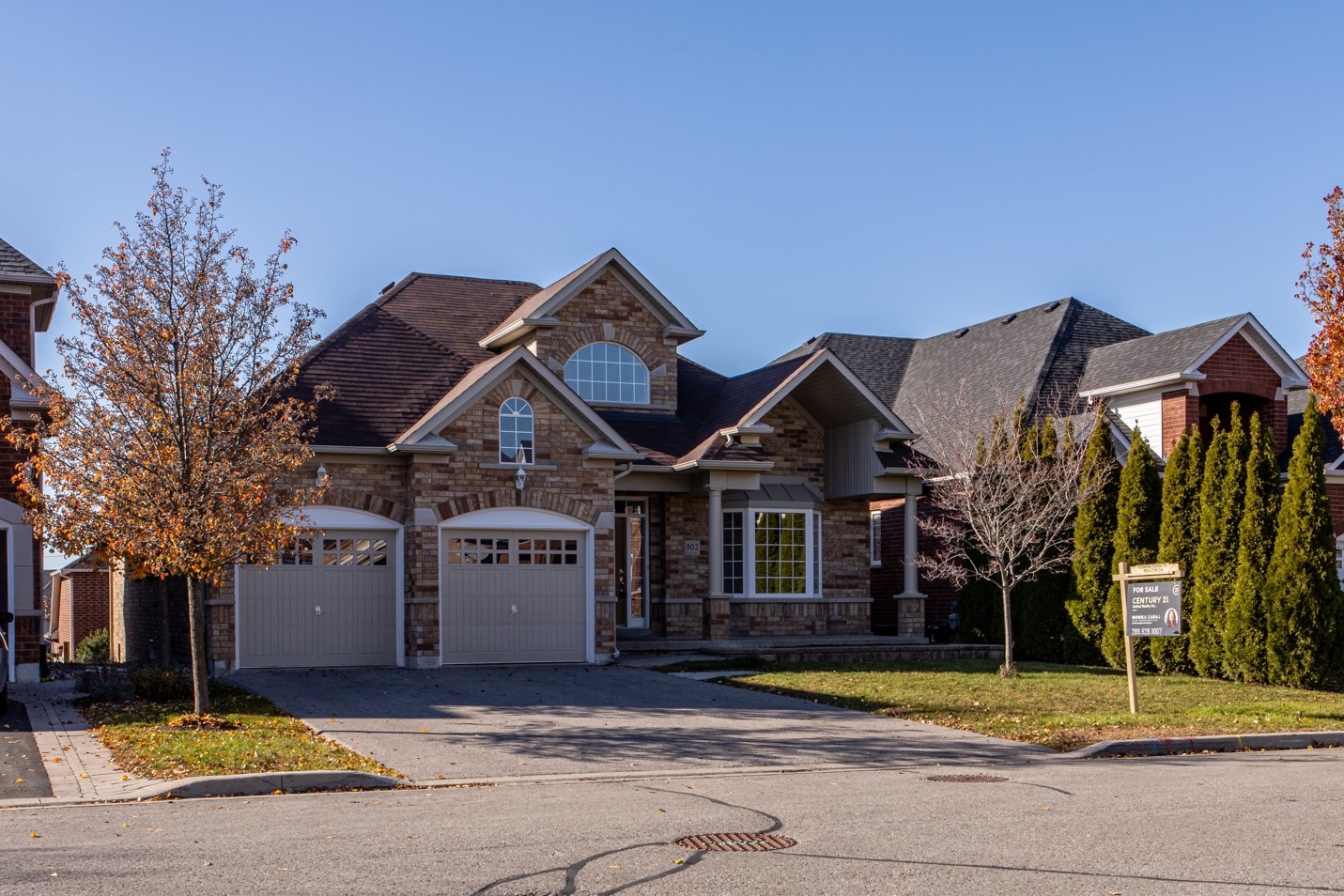 The carriage house garage door is rustic, brings nostalgia, and truly speaks to a classy time of elegant horse-drawn coaches and an equestrian lifestyle. It was very popular in the 1950s and 1960s but is making a comeback. Carriage house style garage doors originated before cars were invented, when people traveled by horse and carriage. When the carriage was parked, it was stored in a barn and the carriage house doors needed to be wide enough to fit through.
Nostalgia washes over anyone who sees a carriage house garage door. It's a throwback to a time when horse-drawn coaches were the height of sophistication and elegance. The weathered wood and rusty hardware give it an authentic look that can't be replicated. It's the perfect way to add a touch of class to your home, and it's sure to turn heads when guests see it. It is a contemporary garage door with decorative features like windows and hardware. It is also made of wood, stained to the owner's tastes, and gives you an elevated feeling of home. It has a unique look to it; unlike a traditional paneled door, it is sure to stand out. Like a classic barn door, thin wood panels are added to create unique shapes or the classic "X" of an actual horse barn door. Windows decorate the very top of the door or right at the center. It's all customizable, which makes it attractive to any homeowner looking for a unique design.
Modern Garage Door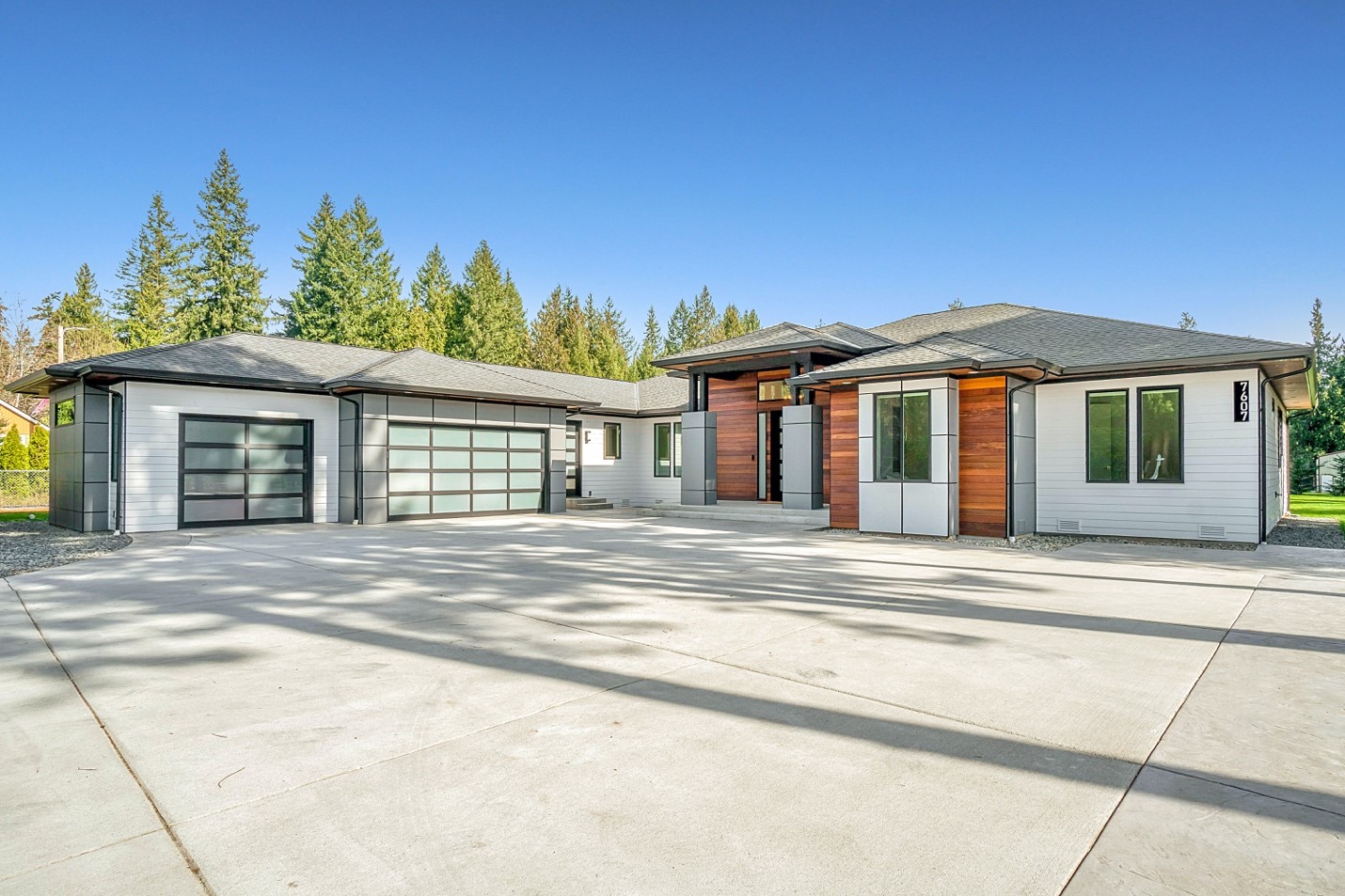 Modern garage doors have clean lines and a minimalistic design. They are often made of steel or aluminum and can be powder coated in any color you like. Some modern garage doors are fully glass. If your home is more of a modern and mid-century modern design, most likely, you will choose a more modern-looking garage door over a traditional garage door. Like any garage door, you can customize it to match your home's aesthetic and choose colors and hardware that's right for you. This allows you to be bold with your new ideas and make your home stand out from the rest. Not only are these doors aesthetically pleasing, but they are also eye-catching and out-of-the-box.
If you're looking for a garage door that's both stylish and functional, a modern garage door is a suitable choice for your home. Here are some of the benefits of choosing a modern garage door:
Clean lines: Modern garage doors have clean, simple lines that can complement any home style.
Functionality: A well-designed modern garage door will be easy to use and provide years of trouble-free operation.
Enhanced security: Modern garage doors can offer enhanced security features, such as reinforced construction and automatic locking mechanisms.
High-tech windows: Modern garage doors often have windows that allow light in but are not see through, like a standard window. This is perfect for someone who likes the look of windows, wants a lot of light, but still wants privacy.
Some modern garage doors work differently and have features that traditional garage doors don't have. For example, some roll horizontally, left to right, instead of in an up and down motion like traditional ones do. Additionally, there is a trend of mixing materials in modern architecture. This trend ties together many shades and tones from the use of different materials at the same time, like metal and wood. It creates many different layers in its design and makes the home stand out from the rest. As a result, there is no cookie-cutter-looking house when a modern garage door is involved.
Wooden Garage Door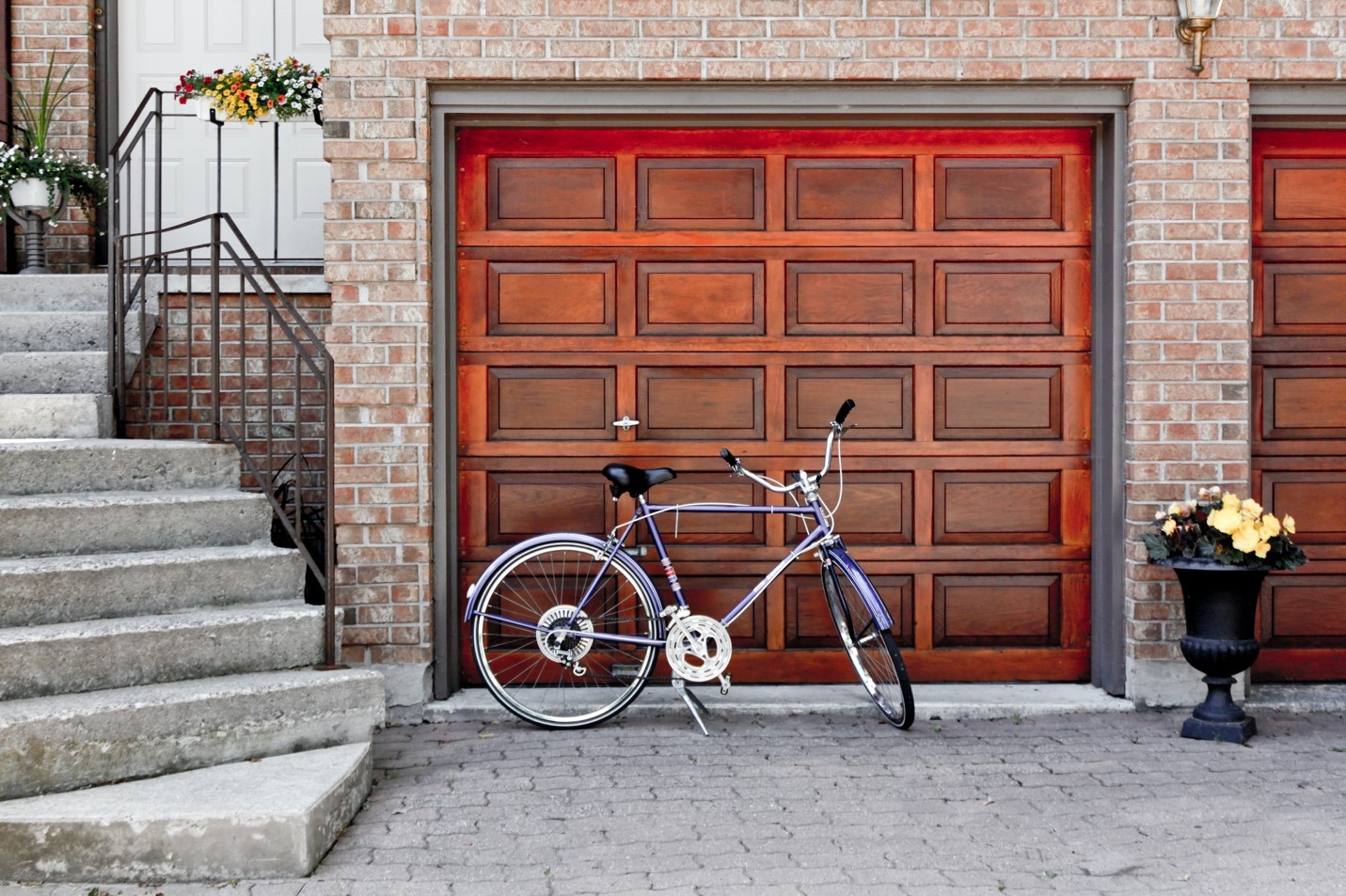 A wooden garage door is perfect if you're going for a timeless look. Wooden garage doors are classy, finely crafted, and practical. For example, wooden garage doors provide good insulation. This is just one of its practical advantages. Since it is not a customized modern door with a bold color or a bold design, wood appeals to just about everyone. It's a safe choice if you are looking to resell your home in the future to increase your resale value. A wooden garage door is an excellent investment that will pay off in the long run. A wooden garage door has several styles to choose from. It could be in a carriage style, wood-paneled, raised panel wood, colonial style wood, flush wood, or a customized wood style.
Wooden garage doors have more maintenance requirements than a more durable surface like steel or aluminum. It is recommended that you wash your wood garage door yearly as it prolongs the lifespan of your door and boosts its curb appeal. To wash your door, mix one cup of mild detergent with five gallons of warm water and wipe it down. This mixture will not harm the wood and remove all dirt, stains, and grime. It is recommended to start from the top and go down and make sure to clean other hardware on the outside of the door, like knobs and decorative handles. Next, rinse the door with clean water and let it dry. Do not wash if the finish is thinning or eroding because you may ruin the exposed wood.
Each of these different styles of garage doors, traditional, carriage house, modern, and wooden, are the most popular garage door styles to choose from in 2022. Garage door repair and maintenance vary between styles, so choose wisely according to your lifestyle and home's aesthetic. As always, a new garage door is a tremendous and positive investment for your home, whether you want to live in it long-term or resell it soon. It will increase the value of your home and increase your neighborhood's curb appeal.